Corporate chauffeured travel needs have evolved a great deal recently. In keeping up with global market trends we are pleased to announce corporate reporting dashboards for our corporate accounts. This dashboard will allow corporations to not only monitor overall spending but also individual employee passenger spending. In addition, we offer visual aid graphs to assist in visualizing spending and usage habits to assist purchasers with their in house reporting.
Reservation Tools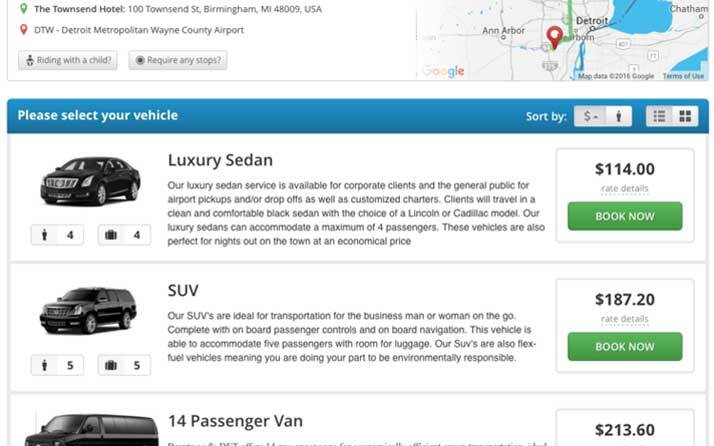 Airport Transporation
We know that airport transportation is what corporate road warriors are all about. That's why we can offer thousands of rates in real time online within Michigan. Tired of guessing what the total cost of your trip is? Not anymore. For the rest of the 40 airports we service in the United States call 586-749-6525 Ext. 3.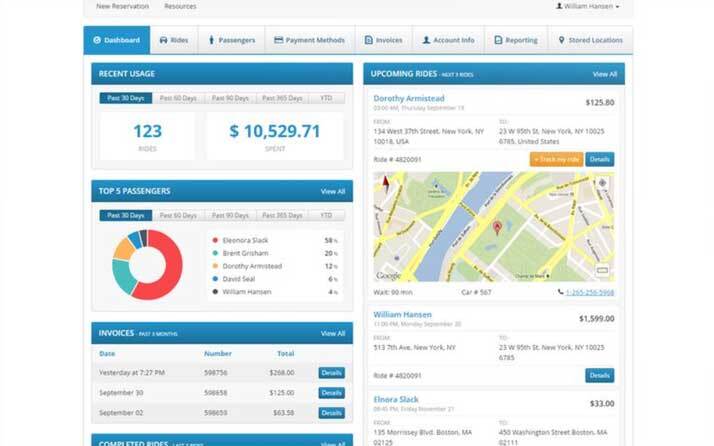 Track Spending
Ability to track individual employee spending as well as real time tracking of all rides. Whether it's 1 live ride or 10 live rides, all the data you need is in one place. In addition you will have the ability to extract historical receipts with detailed routing information to help cut down personal rides being expended as business travel.

Keeping track of negotiated discounts has never been easier. With a corporate account profile your pre-negotiated rates and applicable discounts are all applied automatically by simply logging into your pre-set account.

We understand that the logistics involved with high level corporate executive transportation can be daunting. Not only do we have the capacity to accommodate large volumes but we have been the leader in providing transportation for executives of Fortune 500 companies as well as being a provider for the U.S. State Department of Foreign Dignitary Protection Services. Many of the world's business leaders, government leaders, professional athletes and celebrities trust Brentwood's DET for their chauffeured transportation needs.
As Brentwood's DET continues to grow, the Brentwood's DET team are committed to providing our customers with the high quality levels of service that have made the company a world leader in luxury chauffeured transportation.