Brentwood's DET will move your group in the style and comfort it deserves. Whether you're a meeting planner working on a large group move, a business trying to make your clients feel like VIP's or a sports team, we treat everyone like a professional. Our motor coaches can accommodate up to 56 passengers and are perfect for local group moves or moving you across the country.
For customized group travel arrangements feel free to contact one of our specialists.
586-749-6525 Ext. 3
Want a Different Ride? How about a Trolley!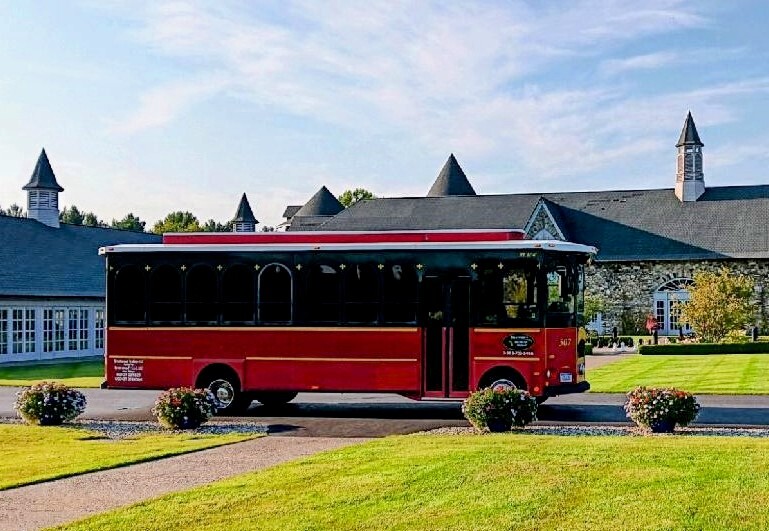 Brentwood's DET now offers 3 different styles of Trolleys. Our Trolleys can accommodate up to 34 passengers and are perfect for that special occasion.
We offer both open air and fully enclosed trollies.
Our open-air trolleys seats 34 people for your nostalgic ride to your desired destination. While sitting back and enjoying your ride you will notice the polished brass rails, park bench style seats, mahogany interiors beautifully refinished, and etched glass windows.
Our enclosed trolleys have several options.
Trolleys are heated for winter and air conditioned for summer
Our 30 seat trolley offers perimeter seating and a bar service station.
Our 34 seat trolley is equipped for highway driving and features a fully restored interior.